Allows clients ' "real-time," cost effective, secure electronic record search via the internet.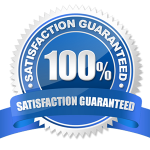 Convert your old way of doing business to an environmentally responsible one!
"Green Screen Solution"


Weekend and holiday access, criminal and civil data base access 7 days a week
Legally binding records for Attorney's and Bail Bondsmen
Multiple user account accommodations
Eliminate gas, reducing harmful green-house emissions
Reduce overhead; GO PAPERLESS, save records to your desktop or client files
Cost savings, very competitive rates and custom packaging available
No capital investment for software or hardware (web based access)
CRIMINAL Infractions System:
1.  ICA/FILE NUMBER INQUIRY
2   NAME/SID/LID/CKN/ARR/COM/INCID

3.  DEFENDANT RECORD CHECK
4.  PROCESS INQUIRY
5.  CITATION INQUIRY
6.  SUPPLEMENTAL
7.  COURTROOM SCHEDULE SUMMARY
8.  INFRACTION INQUIRY… Plus more
CIVIL Case Processing System:
1. PARTIAL NAME SEARCH
2. PARTIES
3. JUDGMENTS
4. CIVIL ACTIONS
5. ESTATES & DEVISEES
6. SPECIAL PROCEEDINGS
7. REGISTRATIONS
8. PARTY CORRECTION INDEX
9. BONDSMAN/SURETY LIST… Plus more

Complimenting ExpressCourt's "Green Screen Solution" Settleware's e-Signing is the secure solution that will save you time and money while enhancing client satisfaction- guaranteed. Become the innovator in your field of work by bringing your company into a completely paperless environment using electronic signatures for all of your contracts and documents. There is no company too big, too small or too complicated who would not benefit from using Settleware's e-Signing.
Frequently Ask Questions – Click Here

Disclaimer: Settleware is not a government agency and is not a contractor for or agent of any government agency, including the North Carolina Administrative Office of the Courts.